---
Product Description
When young Bill Batson speaks the word "Shazam!" a magical lightning bolt transforms him. Embodied with the wisdom of Solomon, the strength of Hercules, the stamina of Atlas, the power of Zeus, the invulnerability of Achilles and the speed of Mercury he is now Shazam, the worlds mightiest mortal.
Meticulously developed to capture the classic heroic look of the character and outfitted on a new One:12 Collective body, the costume has some amazing details. The final product blends these elements to create a timeless icon with a "real world" look.
The One:12 Collective Shazam features:
Hyper-realistic portraits
Accurately-scaled real fabric costume
Poseable cape
Incredibly detailed sculpted costume accents
Super articulated body with over 32 points of articulation
What's in the box:
Standard portrait
Alternate smiling portrait
Alternate yelling "Shazam!" portrait
Fists (L & R)
Flying hands (L & R)
Grabbing hands (L & R)
Mr. Mind
Mr. Atom
Attachable lightning bolt
Display base with posing post
Each figure is packaged in a deluxe, fifth panel window box with protective slipcover. Designed for collector convenience, the packaging allows for both maximum protection as well as ease of removal for display.
Product Details
Expected to ship
Ships Apr - May 2017
Packaging Type
Window Box
Recommended Ages
15 and up

Shazam is Awesome!
I just received this figure last night. I did the initial pre-order last spring and anxiously awaited this figure. There are not many Captain Marv...er Shazam figures available outside what DC puts out, so I was wanted one to add to my collection. This is my first Mezco purchase and I will order more. I was actually impressed with everything: the printed packaging, the packing shells, but most especially how AWESOME this figure looks. The details and costume and well done and spot on. The costume fits tight and the wired cape makes for great display poses. The additional accessories like the lightning bolt, Mr. Atom, and Mr. Mind just add to this amazing figure. Thanks Mezco! Great work!
Canonball
from Philadelphia, PA USA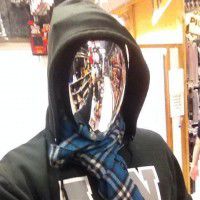 CobraShadowJoes (Steve Wagner)
from NJ USA

Mezco Toyz One:12 Collective Shazam Figure Review
Shazam, also known as Captain Marvel is a character first created in 1939! Shazam actually comes from acronym of 6 Greek "immortal elders"- Solomon, Hercules, Atlas, Zeus, Achilles, and Mercury. Shazam is a boy named Billy Batson who by speaking the word Shazam transforms into a costume adult with superhuman strength, speed, flight, and other capabilities. Shazam is truly one of our first comic book super hero's, lets see how Mezco did translating that into a One:12 figure!

Overall:
Impressed, just totally impressed with each new figure Mezco Toyz releases for the One:12 line. Shazam is very easy to pose, capture different looks, and great accessories to play with. I really appreciate Mr Mind, and Mr Atom with this figure, it was definitely one of the things I was looking forward to. His cape really allows for a lot of different looks, and impressed at just how detailed it is. I have the 80's Super Powers version, and now I am very happy to have the Mezco Toyz version to sit on my Mezco shelf!

Check out our full review here at CobrashadowJoes

http://www.cobrashadowjoes.com/2017/05/mezco-toyz-one12-collective-shazam.html