The Joker: Deluxe Edition
Limited Edition
Exclusive
New
Prototype Shown
This item will require a signature upon delivery.
Earn Rewards Points
You'll earn 90 rewards points when you buy this item. Rewards FAQs
Share this
---
Product Description
Since his appearance in Batman #1, the Clown Prince Of Crime has been considered not only Batman's most lethal foe, but one of the greatest villain archetypes of all time.
The MDX Joker Figure features five uniquely expressive head portraits, including one with a sculpted hat. He is regally decked out in a newly tailored thee-piece pinstripe with a removable trench coat. The figure also comes equipped with a full complement of weapons including a classic dynamite with timer style bomb, sub-machine gun, 45 caliber gun, a knife, a folding straight razor, a crowbar, and a set of "chattering" teeth. He also includes a display base with logo and adjustable display post.
The One:12 Collective Exclusive Deluxe The Joker figure features:
A One:12 Collective body accurately depicting the character's slender physical build.

Five (5) head portraits.

Over 30 points of articulation

Hand painted authentic detailing

Over 17cm tall

Nine (9) interchangeable hands including

One (1) crowbar/knife holding hand (R)

One (1) switchblade holding hand (L)

One (1) card holding hand (R)

One (1) posing hand (L)

One (1) gun holding hand (R)

One (1) pair of fists (L & R)
Costume:
Sculpted hat (affixed to head portrait)

Removable cloth trench coat

Cloth formal pinstripe suit

Sculpted gloves

Sculpted bat-symbol socks

Sculpted shoes
Accessories:
One (1) crowbar

One (1) folding straight-razor

One (1) classic dynamite with timer style bomb

One (1) sub-machine gun with two (2) removable magazines

One (1) .45 caliber gun with two (2) removable magazines

One (1) knife

One (1) set of "chattering" teeth

One (1) One:12 Collective display base with logo

One (1) One:12 Collective adjustable display post
Each One:12 Collective MDX Deluxe Edition Joker Figureis packaged in a collector friendly box, designed with collectors in mind there are no twist ties for easy in and out of package display.
Product Details
Recommended Ages
18 and up
Jonathan Wright (Cobra Shadow Joes)
from NJ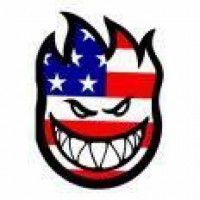 Mezco Toyz Exclusive One:12 The Joker: Deluxe Edition Review
The Joker has had many different looks over the years. Luckily, this figure comes with so many different head sculpts, clothing, and accessories. As I said, no matter what style Joker you like you should be able to recreate his looking pretty easily by switching the head sculpt as well as by adding or removing different pieces of his clothing. This figure was a blast to play with and photograph and Batman now has a worthy opponent to fight!

http://www.cobrashadowjoes.com/2018/06/mezco-toyz-exclusive-one12-joker-deluxe.html
Rob DelGardo Red Cup Review
from New York, US

Excellent in almost every conceivable way!!
Gaining 4.5 Cups from Red Cup Review this figure almost has it all. Joker is THE DC villain and Mezco really knocked it out of the park.
Tailoring like this is crazy for the scale and the multiple heads and paint job put it over the top.

Full Review in the below link:
https://youtu.be/Rp1XuNqT3l4