Punisher: Special Ops Edition
Summer Exclusive 2018
Limited Edition
Exclusive
New
Prototype Shown
NRD Required: $21.25
A non-refundable deposit of $21.25 per item is due today and will be charged to your card within 48 hours.

Note: Waitlist orders do not require a non-refundable deposit.
This item will require a signature upon delivery.
Earn Rewards Points
You'll earn 85 rewards points when you buy this item. Rewards FAQs
Share this
---
Product Description
The One:12 Collective Punisher: Special Ops Edition includes three head portraits, two encompassing the intensity of Frank Castle's character and one all-new armored skull mask. He comes outfitted in an aramid fiber suit with ballistic plated protection and his classic skull insignia. The Punisher wears a duty belt with a knife sheath and comes well equipped with an impressive arsenal. A duffle bag with a functional zipper is included for weapon storage.
Waging a one-man war on crime, the Punisher utilizes his vast military skills to brutally serve justice to those he deems deserving.
THE ONE:12 COLLECTIVE PUNISHER FIGURE FEATURES:
One:12 Collective body with over 32 points of articulation
Three (3) head portraits
Hand painted authentic detailing
Approximately 17cm tall
Eight (8) interchangeable hands

One (1) pair of fists (L&R)
One (1) pair of gun holding hands (L&R)
One (1) pair of posing hands (L&R)
One (1) machine gun holding hand (L)
One (1) karate strike hand (R)
COSTUME:
Fitted suit with body armor detail
Three-quarter length gloves
Duty belt with knife sheath
Tactical boots
ACCESSORIES:
One (1) handgun
One (1) sub-machine gun
One (1) machine gun with grenade launcher
One (1) mini-gun
One (1) rocket launcher
Four (4) hand grenades
One (1) combat knife (fits into sheath on belt)
One (1) large duffle bag
One (1) blast SFX
Two (2) firing SFX
Each One:12 Collective Punisher: Special Ops Edition figure is packaged in a collector friendly box, designed with collectors in mind.
This Mezco Summer Exclusive is only available via our website and at the Mezco Toyz SDCC booth #3445, while supplies last.
Product Details
Recommended Ages
18 and up
Robert Swanson(Undercovercapes.com)
from Littleton, Colorado

Frank Castle is Back in Black and Ready to send Punishment Mezco Style
Mezco found a way to give collectors yet another chance to own Frank Castle AKA The Punisher, and by doing so created a fantastic figure that delivers in spades! This figure came out of the box as a huge surprise and was gone in a blink of an eye. Let the record show, it's that good of a figure. This is my first Frank Castle in my collection and everything works wonderfully. From the suit, to the skull mask, to the 'toys' Frank plays with, the team at Mezco delivered a real solid figure. Regardless if it's on a shelf or out in the world of toy photography, this Spec Ops Punisher is a true gem in the Mezco collection.


For a full break you can find my full review here:
https://www.undercovercapes.com/mezco-one-12-spec-ops-punisher-figure-review/
Mike Hopkins @ Fanboy Factor
from New Jersey

If you want peace, prepare for war.
The Amazing Spider-Man issue 129 and Gerry Conway, John Romita Sr. and Ross Andru, introduced the world to Frank Castle AKA The Punisher. 2018 Mezco brings their newest version to San Diego Comic-Con, the Spec-Ops Punisher. So much goodness packed into a tiny box. Where to start?

Wow, what a ton of goodies. Weapons include UZI, M16 with grenade launcher and grenades, M134 minigun with fire effects and bullets, handgun, 4 hand grenades, rocket launcher, combat knife with sheath on the tactical belt, and a duffle bag with working zipper, Velcro handle, and shoulder sling. Four sets of hands including karate punch hand, 3 heads one regular one angry and the new armored skull painted mask. 3 fire effects for the guns, all guns except the minigun come with 2 reloadable clips. Everything will fit in the duffle bag handle with caution as some stuff is fragile. Talk about raising the accessory bar, If that isn't enough of an arsenal I don't know what to tell you.

Check out the full review at:

http://fanboyfactor.com/2018/08/toy-review-2018-sdcc-punisher-special-ops-edition-mezco/
A viewer
from Washington, DC

2018 SDCC Exclusive One:12 Collective Punisher: Special Ops Edition Figure Video Review & Image Gallery
We check out the new 2018 SDCC Exclusive One:12 Collective Punisher: Special Ops Edition figure from Mezco in this latest video review

https://marvelousnews.com/252-23623
Jonathan Wright (Cobra Shadow Joes)
from NJ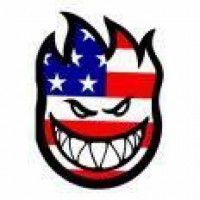 The Perfect Punisher
Aesthetically this figure knocks your socks off. Frank sports a brand new tight fighting textured black suit. The attached textured white skull is a thing of beauty. It is completely different than the detached skull armor chest piece from the regular and PX releases, and it is totally different from the decal type skull from the classic. On top of that, he comes with a brand new armored helmet as well as a new unmasked head sculpt. I really love the new blast effect too...

See more at: http://www.cobrashadowjoes.com/2018/09/mezco-toyz-sdcc-2018-exclusive-special.html