Knightmare Batman
Exclusive
Prototype Shown
---
Product Description
All sales are final on exclusive items.
Born in the fevered dreams of Bruce Wayne, Knightmare Batman inhabits a world gone wrong. Gotham has been replaced by a post-apocalyptic desert patrolled by a military loyal to the Last Son Of Krypton. Knightmare Batman joins the One:12 collective with a comprehensively detailed outfit that perfectly recreates the cinematic look of the character.
The Knightmare Batman One:12 Collective figure features:
Three (3) head portraits

Standard portrait

Alternate portrait

Unmasked Bruce Wayne portrait

 

One:12 Collective body with  over 30 points of articulation

Hand painted authentic detailing

Over 16cm tall

Five (5) interchangeable hands including

One (1) pair of fists (L & R)

One (1) posing hand  (R)

One (1) gun-holding hand (R)

One (1) holding hand (L)
Costume:
Removable goggles

Leather-look duster coat with integrated wire for dynamic posing

Fabric shemagh scarf

Sculpted bandana-wrapped gloves on each hand

Intricately tailored cloth outfit with battle damaged insignia

Utility belt with pouches

Thigh holster

Desert trousers with knee-pad detail

Sculpted boots
Accessories:
One (1) handgun

One (1) machinegun with removable ammo clip and joker card detail

One (1) One:12 Collective display base with logo

One (1) One:12 Collective adjustable display post
Each One:12 Collective Knightmare Batman figure is packaged in a deluxe, collector friendly box, designed with collectors in mind there are no twist ties for easy in and out of package display.
Product Details
Packaging Type
Window Box
Recommended Ages
15 and up
Robert Swanson(Undercovercapes.com)
from Littleton, Colorado

Depsite this Batman being a Knightmare of the future...The figure is a pure Joy!
Mezco by far is one toy line that just continues to grow and exceed expectations with each figure released. This Knightmare Batman from Batman V Superman Dawn of Justice is a testament to their love of action figures. This figure is also a testament to their dedication to the fan base that buys them. I can honestly say, I am really impressed with the hard work done here! Check out the full review to see why this figure needs to be in your collection.


https://www.undercovercapes.com/toyverse-presents-mezco-one12-exclusive-knightmare-batman/
Dylan Yaga
from Maryland, US

Absolutely wonderful!
This figure was quite the rollercoaster! Announced, cancelled, resurrected - finally shipped and in my hands!

The figure is a piece of art! Great care was given to everything, from the transparent goggles (removable too!) to the bullet dents in the Batman insignia on his chest. The head sculpts are well done and all three look great on the body.

The jacket fits nicely, and is quite posable. Arms are very slightly hindered in articulation, but not as much as you would expect. Everything else has all of the range of motion for a Mezco One:12 - so pose away!

If you got one, you know how great a figure this is. It's up front and center of my current collection. If you missed out, try to track one down - you won't be disappointed!
A viewer
from Porto Velho - RO - Brazil

One:12 Kightmare Batman smashes the competition!
There's no doubt, that's the best 6 inch movie based Batman figure out there! Check my review (in portuguese) here:

https://galeriadosbrinquedos.blogspot.com.br/2018/04/knightmare-batman-mezco-one12-collective.html
Jonathan Wright (Cobra Shadow Joes)
from NJ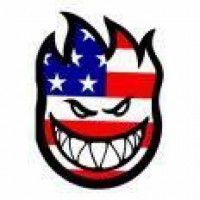 Knightmare Batman is amazing!
You can never have too many Batman's. That is for sure. Ever since I first saw this figure I knew that I wanted to get it. The soft goods on this figure are just amazing. They went all out on the details and accessories. That packed this figures with tons of goodies. The highlights are the three heads, the weapons, and of course the brown leather jacket. The screaming head is my favorite version. I just can't say enough positive things about the coat. Details like this are what put Mezco in a class of their own. No one can touch them on this scale.