---
Product Description
Vowing to serve his country any way he could, young Steve Rogers took the super soldier serum to become America's one-man army. Fighting for the red, white, and blue for over 60 years, Captain America is the living, breathing symbol of freedom and liberty.
Meticulously developed to capture Captain America's modern heroic look, this One:12 Collective figure is the first of our Marvel Universe line up. Featuring over 32 points of articulation, intricate sculptural work, incredible costume detailing, and tons of accessories, the final product creates an iconic vision with a "real world" look.
The One:12 Collective Captain America features:
Hyper-realistic portraits
1:12 scaled, highly realistic fabric uniform with special silk screening applications
Detailed sculpted costume accents, including belt, gloves, harness and boots
Gauntlets with magnetic attachments
Super articulated body with over 32 points of articulation
What's in the box:
Standard helmeted portrait
Unmasked Steve Rogers portrait
Fists (L&R)
"Thumbs Up" hand (L)
Saluting hand (R)
Pointing hand (R)
Posing hands (L&R)
Holding hands (L&R)
Shield throwing hands (L&R)
Shield with magnetic attachments
Harness with magnetic attachment
Knife (fits in sheath on the boot)
Grenade set (can clip onto the back of the belt)
Interchangeable pouch and canteen (can clip onto the belt)
Display base with posing post
Each figure is packaged in a deluxe, fifth panel window box with protective slipcover. Designed for collector convenience, the packaging allows for both maximum protection as well as ease of removal for display.
Product Details
Packaging Type
Window Box
Recommended Ages
15 and up

Mezco Toyz One:12 Collective Modern Captain America Review
There are many versions out there of Captain America. Even though the classic look has always been my favorite I really enjoy the modern version of him as well. The colors on the modern version are darker, and he doesn't have the wings coming out of his helmet. Instead, they are painted on the side. There are slight variances between the classic and modern styles. Which one you prefer all depends on what your taste is! Let's take a closer look at Mezco's modern Captain America.

Captain America is a great addition to my growing line of Mezco One:12 figures. He is well made, has a distinct look, and a lot of fun to play with a pose. There are 3 total versions of Captain America available, and all three are equally sharp and unique. Don't miss out on this growing line that is providing us with great versions of all of our favorite characters!

Check out the full review on our site www.cobrashadowjoes.com at the link below

http://www.cobrashadowjoes.com/2017/03/mezco-toyz-one12-collective-modern.html
A viewer
from Levittown, PA
A viewer
from Philadelphia, PA USA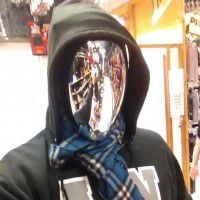 The Fwoosh Review!
This is an excellent, modern take on Captain America. It strikes a nice balance between the comic version and the cinematic interpretation. Check out the Fwoosh review! http://thefwoosh.com/index.php/2016/11/mezco-one12-captain-america-standard-version-with-boots-mod/
A viewer
from Louisville, KY, USA

A Modern Take on An Essential Figure
Inevitably there are going to be a plethora of Captain America figures in the 1:12 scale of action figures, and Mezco is no exception to that rule! But most companies are not Mezco when it comes to producing quality figures.
This Captain America figure reminds me a lot of his Ultimates look in the comics. He has a knife on the side of his boot, removable grenades and a swappable canteen piece on his belt, he has a nice leather harness to hold his shield on his back when not in use (that has a magnetized part to keep his shield there). It is just a superb figure overall.
One thing I am a little concerned about though is the way they made his scales on his top, it could end up that after so many times of posing that the might start to fall off. It hasn't happened to me yet, but I have heard of it.
This was my first foray into the Mezco ONE:12 line, and currently I'm 10 figures deep now; it's an addiction! haha