Miles Morales Spider-Man
2017 Summer Exclusive
NRD Required: $20.00
A non-refundable deposit of $20.00 per item is due today and will be charged to your card within 48 hours.
Earn Rewards Points
You'll earn 80 rewards points when you buy this item. Rewards FAQs
Share this
---
Product Description
All sales are final on this item.
Although many associate the name Peter Parker with Spider-Man, the hero's mantle was taken up by Miles Morales in Ultimate Fallout # 44.  Following the death of Peter Parker, the teen Morales became Spider-Man after gaining powers similar to those of the original Spider-Man, which were derived from the bite of a spider genetically engineered by Spider-Man's nemesis Norman Osborn in an attempt to duplicate those abilities. 
The Miles Morales Spider-Man joins the One:12 Collective with a comprehensively detailed outfit featuring the unique design and colors worn by the character. 
The One:12 Collective Summer Exclusive figure features:
Detailed head portrait

One:12 Collective body with  over 30 points of articulation

Hand painted authentic detailing

Over 16cm tall

Six (6) interchangeable hands including

One (1) pair of fists (L & R)

One (1) pair of web-shooting hands (L & R)

One (1) posing hand (R)

One (1) wall-crawling hand (L)

Five (5) Weblines that loop over the figure's wrists for posing
Costume:
Acrylic eye lenses

Spandex outfit with web detail and spider insignia
Accessories:
One (1) of webline style A 

One (1) of webline style B

One (1) of webline style C

One (1) of webline style D

One posable webline

One (1) One:12 Collective display base with logo

One (1) One:12 Collective adjustable display post
Each Summer Exclusive One:12 Collective Miles Morales Spider-Man figure is packaged in a deluxe, collector friendly box, designed with collectors in mind, there are no twist ties for easy in and out of package display.
This Summer Exclusive One:12 Collective Miles Morales Spider-Man  is only available through the Mezco Toyz website or the Mezco Toyz SDCC booth #3445.
Product Details
Packaging Type
Window Box
Recommended Ages
15 and up
Canonball
from Philadelphia, PA USA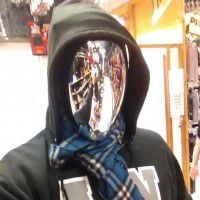 A viewer
from Philadelphia, PA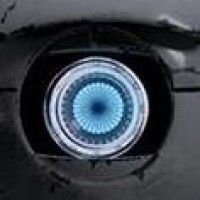 Mezco One:12 SDCC 2017 Exclusive Miles Morales Spider-Man Review
Mezco upped the ante with two One:12 exclusives for San Diego Comic Convention this year. Both Marvel, by the way. And thus, I was all in! As can be expected, both exclusives this year are alternate outfits for figures that we'll see later on: X-Men Deadpool and Miles Morales aka Ultimates Spider-Man. In a way, these are nice previews for the "proper" figure releases. I'll get to Deadpool some other time; right now I want to focus on my main man, Miles.

Ever since the original announcement of Spider-Man coming to the One:12 collective, I've been super curious as to how a smaller-scaled, tailored cloth figure would turn out. The regular comic outfit was delayed, so we ended up with Miles as our first look at the Mezco Spider-Man body. Overall, I'm pretty pleased with it. While it doesn't have the deep posing ability of a Marvel Legends' body, it makes up for it in other respects.

Read the rest at:

http://www.preternia.com/2017/07/mezco-one12-sdcc-2017-exclusive-miles-morales-spider-man-review/

The Spider-Man Miles Morales figure has a GREAT head mold and webs
What a great toy! We loved the head mold, the costume is sharp and there was plenty of webs to go with it too. The stand is very nice as well. We have a full unboxing and review at the link here: http://www.adventuresinpoortaste.com/2017/07/30/unboxingreview-one12-miles-morales-spider-man-sdcc-mezco-exclusive-action-figure/

We'd recommend this toy and it certainly has plenty of value (dare we say more than the $80 price tag?).
Rob DelGardo
from New York, US